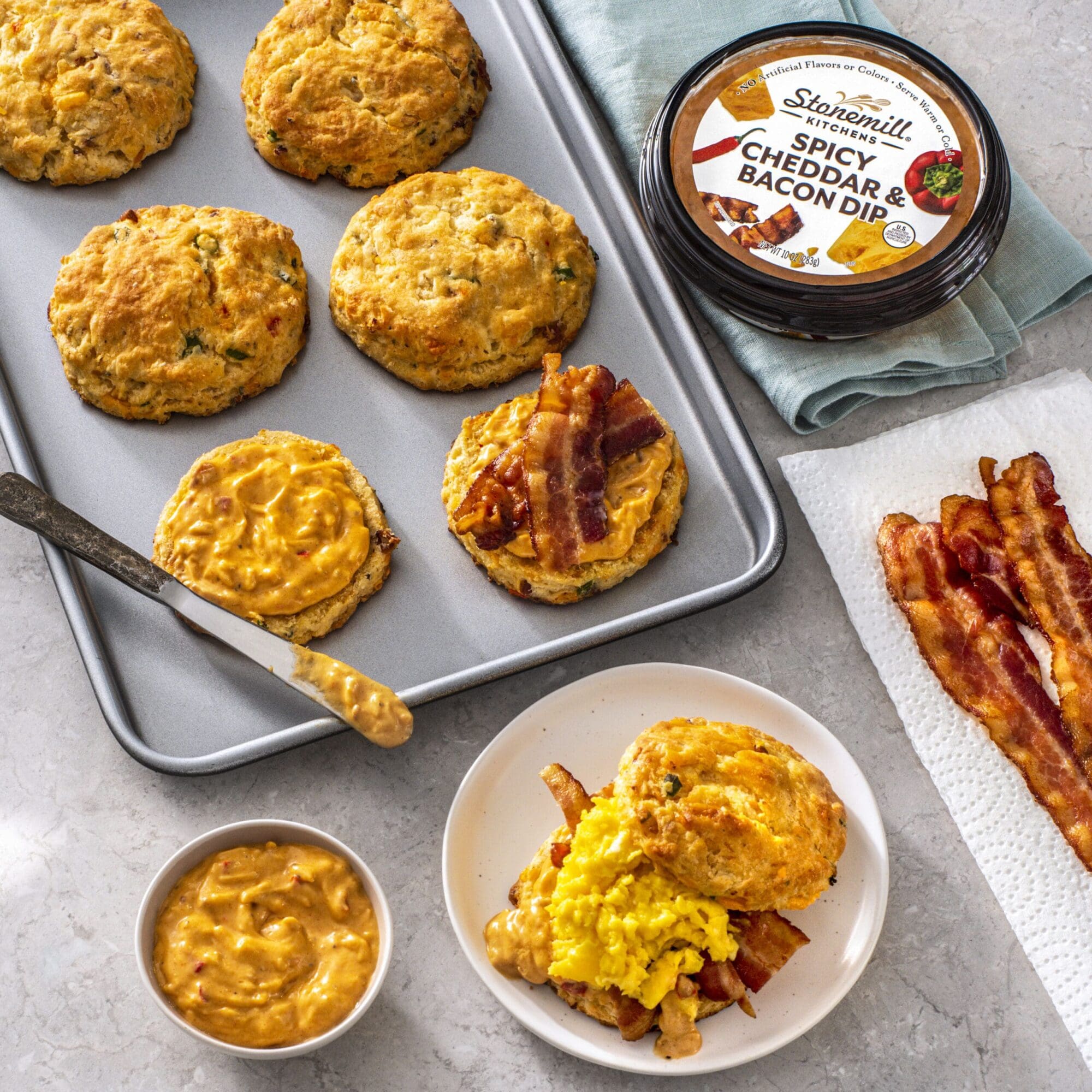 Beverage Pairings
Serve with fresh orange juice or mimosas.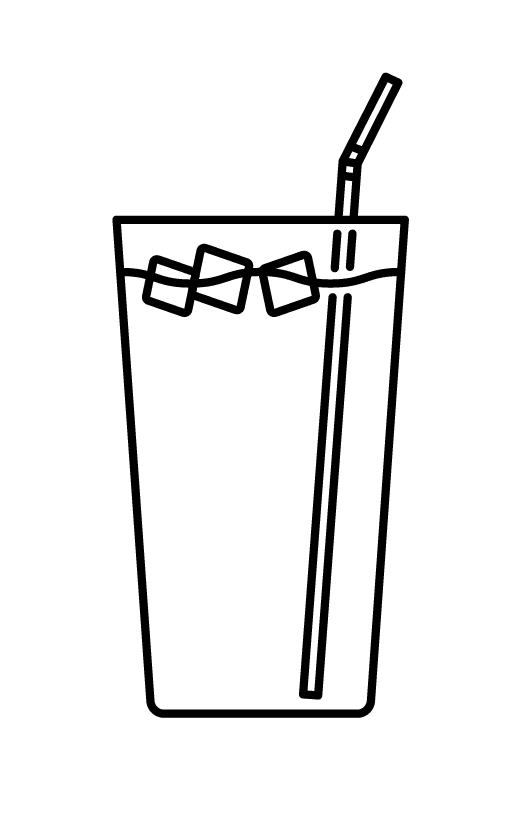 Breakfast & Brunch
Bacon Cheddar Biscuits
Featuring Stonemill® Kitchens Spicy Cheddar & Bacon Dip
---
These flavor‑packed biscuits will make any breakfast memorable.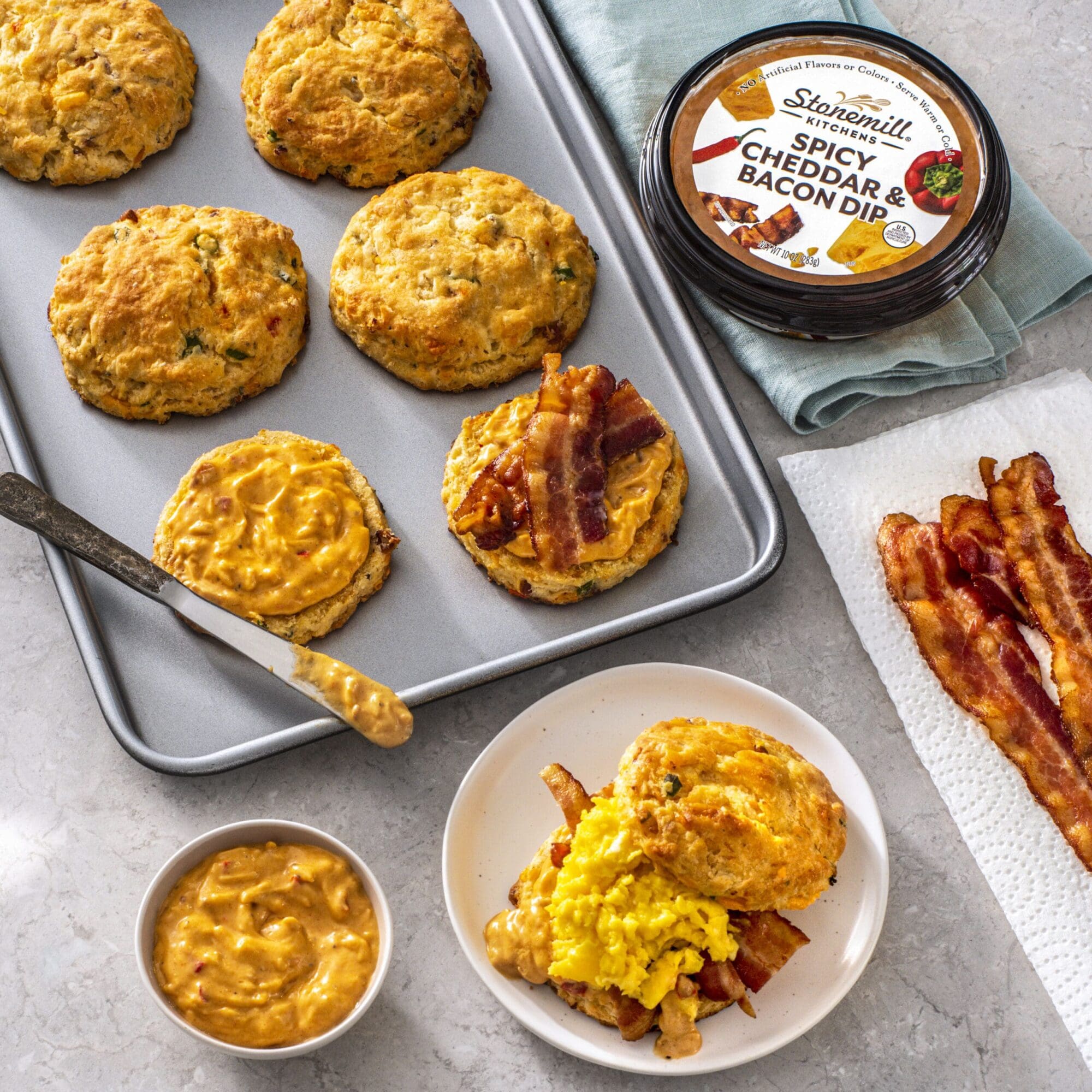 Total Time: 1 hour, 5 minutes
Prep Time: 45 minutes
Cook Time: 20 minutes
Ingredients
5 cups all‑purpose flour
2 tbsp. sugar
4 tbsp. baking powder
1 tsp. salt
9 oz. cold butter (2 sticks plus 1 tablespoon), cut into small pieces
¾ cup bacon bits
2 ½ cups cheddar cheese, grated
¼ cup green onions, thinly sliced
5 large eggs
1 ½ cups buttermilk
Bacon, eggs, etc. to build sandwiches, if desired
Directions
Preheat oven to 350° F.
Sift together flour, sugar, baking powder, and salt in a large bowl.
Add the cold butter pieces into the flour mixture and combine until you get a crumb‑like texture, then add the bacon, cheese, and green onions.
Add the eggs, buttermilk, and one package of the Stonemill Kitchens Spicy Cheddar & Bacon Dip. Mix until just combined. The dough should be slightly tacky, but not sticky. Add more flour if too wet, or more buttermilk if too dry.
Dust a clean surface with flour and roll out the dough to 1‑inch thickness with a rolling pin.
Cut into desired shape and transfer to a baking sheet sprayed with non‑stick spray.
Bake at 350° F for 15‑20 minutes until done in the middle.
While baking, fry eggs and bacon.
Once finished, spread dip on one side, then assemble the biscuit sandwiches.