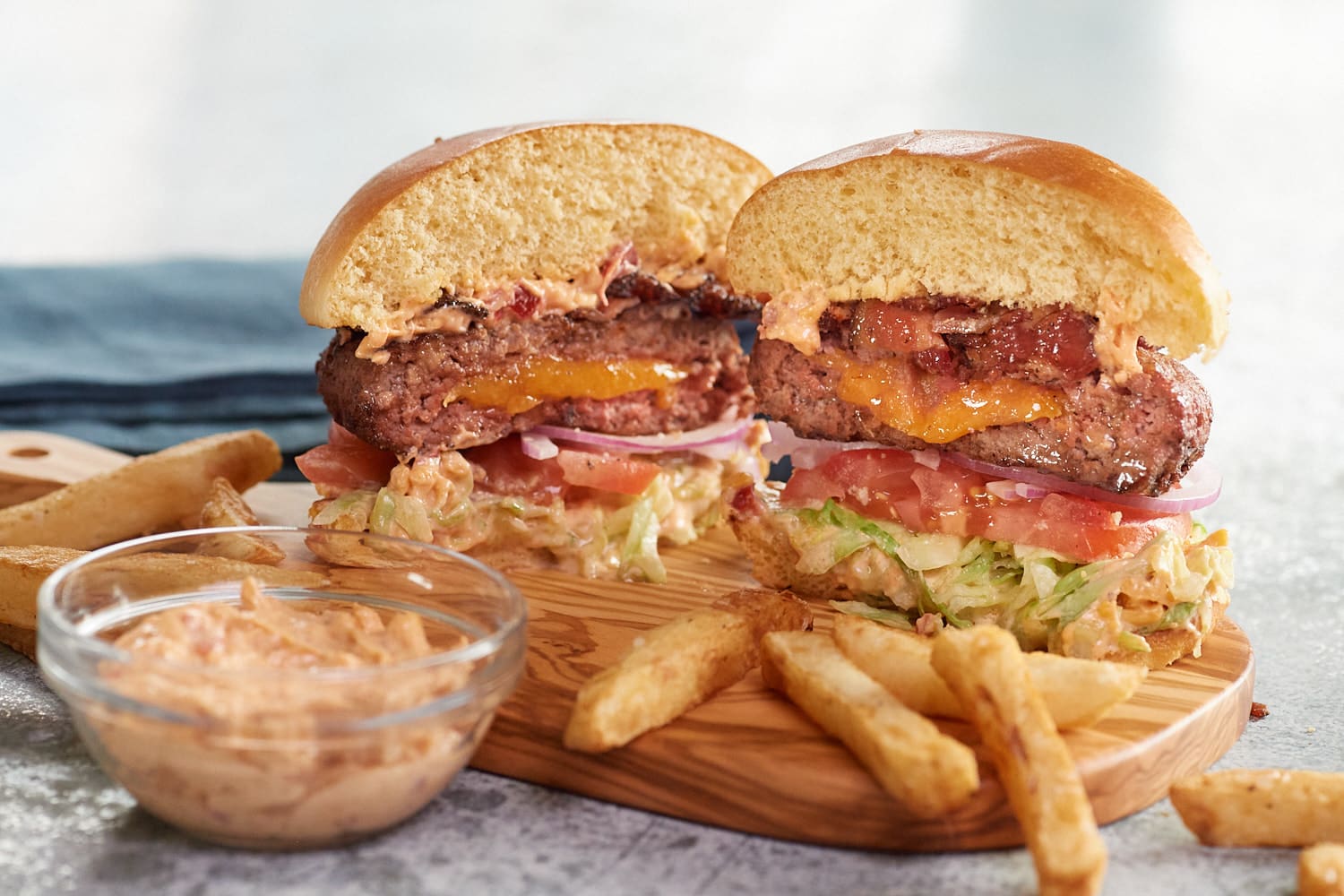 Beverage Pairings
Pairs well with a Pale Ale or Pilsner.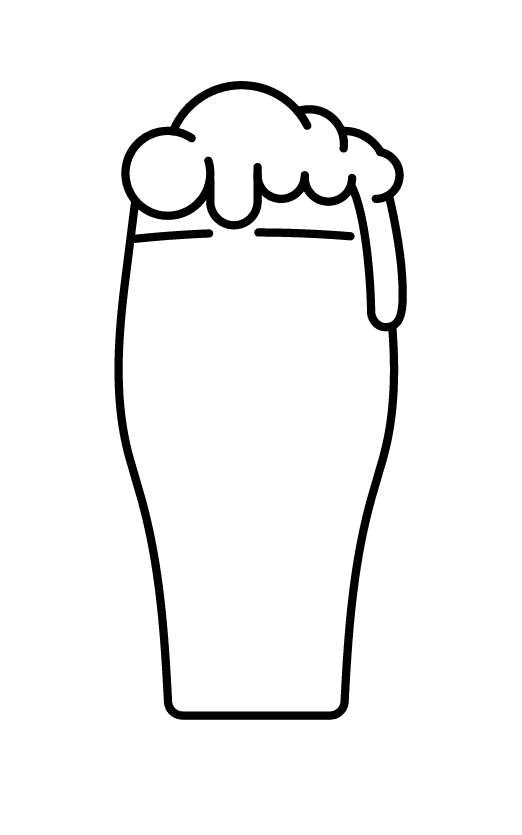 Entrées
Juicy Lucy Burger
Featuring Stonemill® Kitchens Spicy Cheddar & Bacon Dip
---
A rich burger with a cheesy filling on a brioche bun.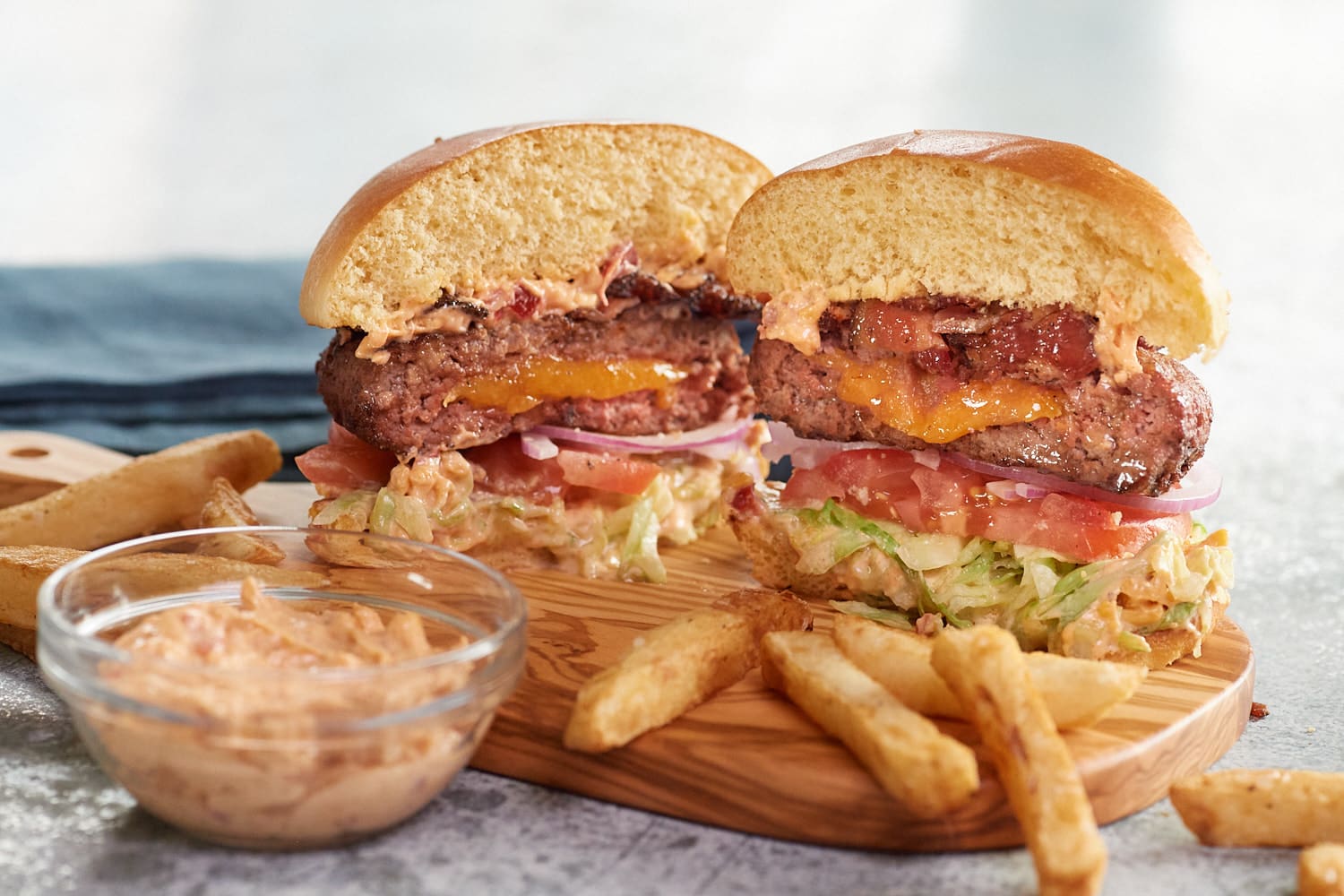 Prep Time: 25 minutes
Cook Time: 15 minutes
Ingredients
2 lbs. ground beef
4 oz. cheddar cheese, shredded
4 brioche burger buns
¼ cup butter, softened
2 large tomatoes, sliced
8 oz. iceberg lettuce, shredded
8 slices peppered bacon, cooked
1 red onion, thinly sliced
(1) 10 oz. package Stonemill Kitchens Spicy Cheddar & Bacon Dip
Directions
Preheat grill.
Split ground beef into 4 equal parts. Roll into balls and make a well in the middle of each.
Fill each well with an ounce of shredded cheese. Form and close the meat around the cheese, then carefully form into a half‑inch thick patty.
Place patties on grill and cook to desired doneness or until you see cheese oozing. Remove from grill and set aside to rest.
Brush softened butter onto the brioche buns and lightly toast the buns on the grill. Set aside.
For assembly, start by spreading the Stonemill Kitchens Spicy Cheddar & Bacon Dip on both halves of the bun; then add shredded lettuce, sliced tomato, sliced onions, burger patty, and cooked bacon. Serve immediately.