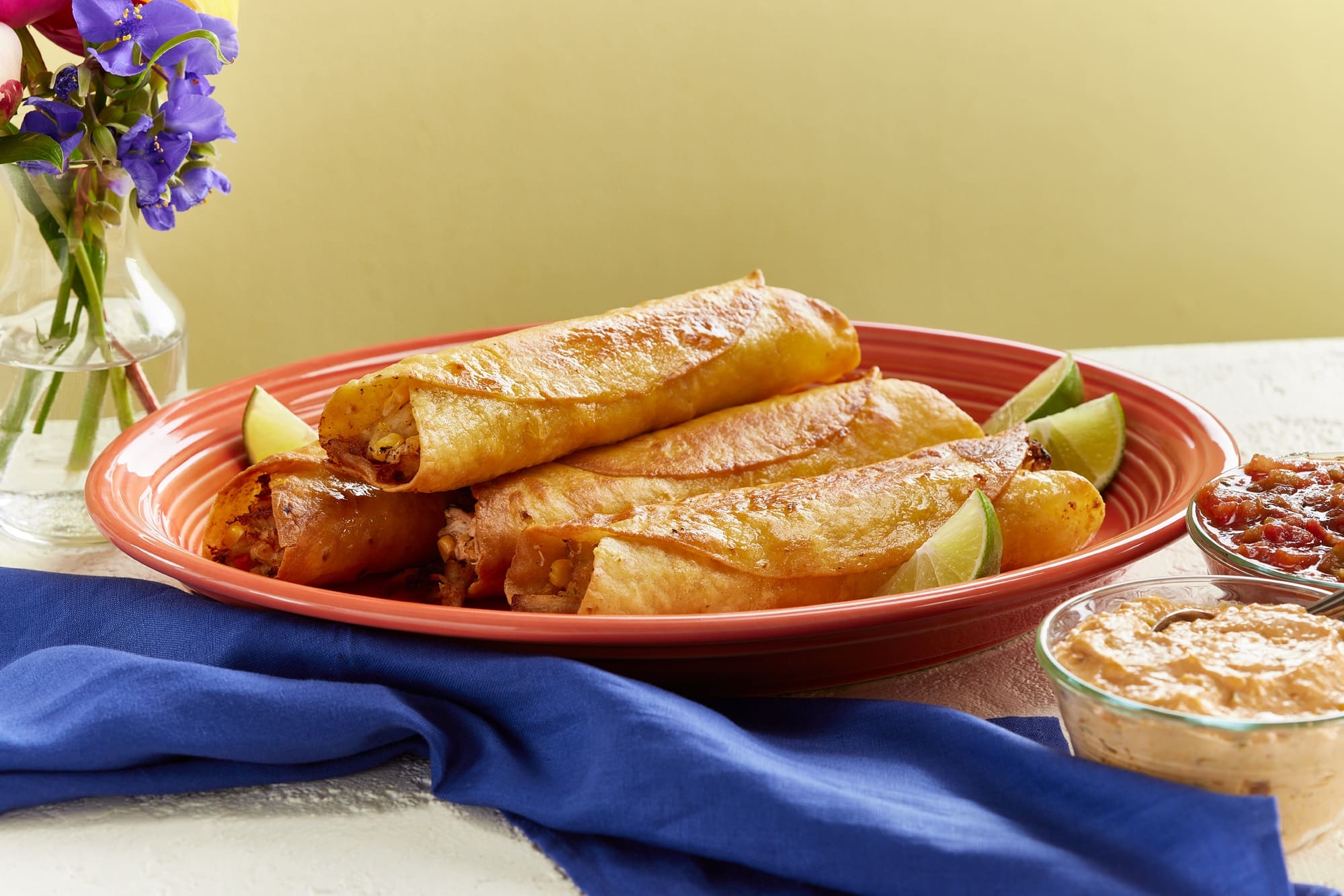 Beverage Pairings
Pairs well with a Mexican-style beer such as Corona or Modelo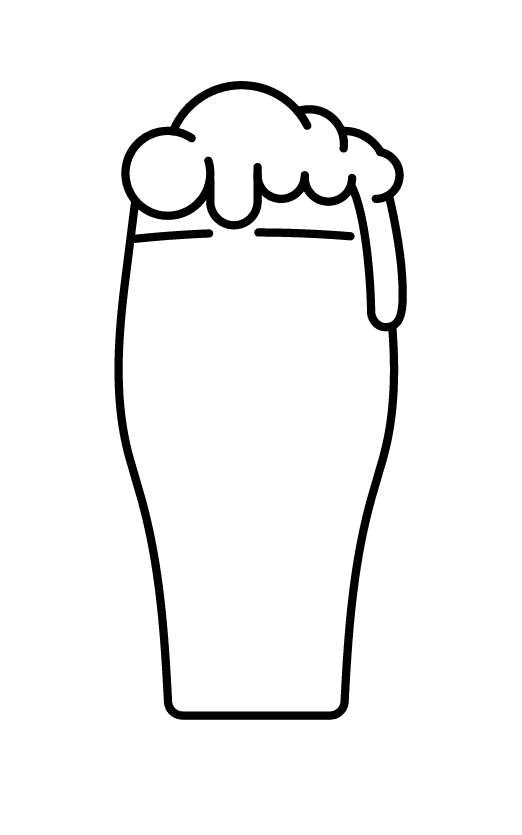 Entrées
Roasted Street Corn Flautas
Featuring Stonemill® Kitchens Roasted Street Corn Dip
---
Creamy filling with shredded chicken wrapped in a crispy flour tortilla.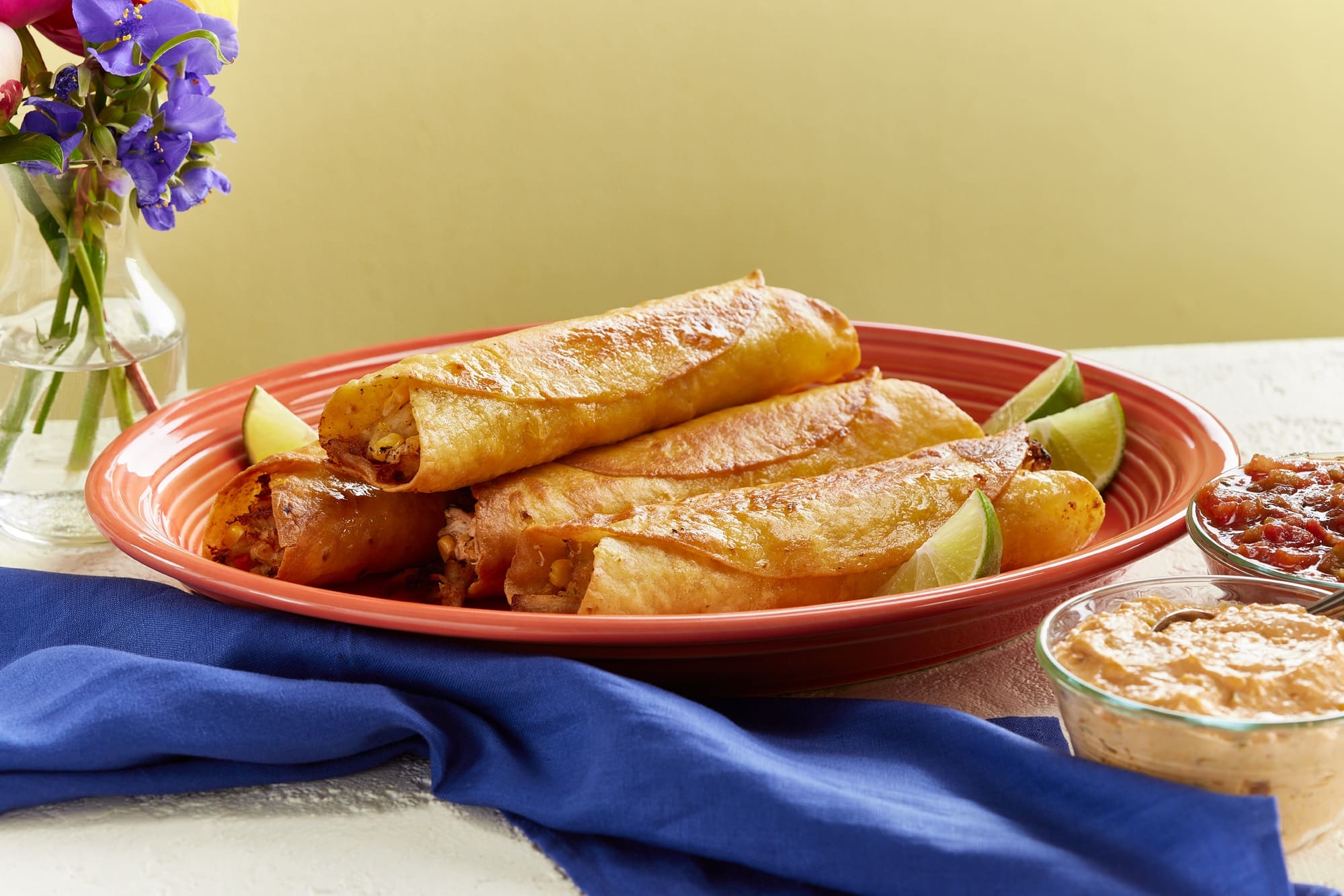 Prep Time: 15 minutes
Cook Time: 20 minutes
Directions
In a large bowl, mix the shredded chicken with one 10 oz. package of Stonemill Kitchens Roasted Street Corn Dip.
In a separate small bowl, whisk egg, flour, and water together.
To assemble, lay tortilla flat on a cutting board, and place filling evenly (about thumb width) across the bottom half of the tortilla. Tuck the bottom end under and roll until you have about 1 inch left. Brush with the egg wash and seal.
Add oil into large frying pan and heat to 350° F. Be sure the pan is large enough to fit the flautas, otherwise, you will need to cut in half.
Once the oil is ready, carefully place the flautas in the oil, seam side down. Flautas are done when all the sides are golden brown and internal temperature is 160° F.
Remove from pan and place on a wire rack to rest and let any excess oil drip off.
Serve with remaining Roasted Street Corn Dip, guacamole, or red salsa.