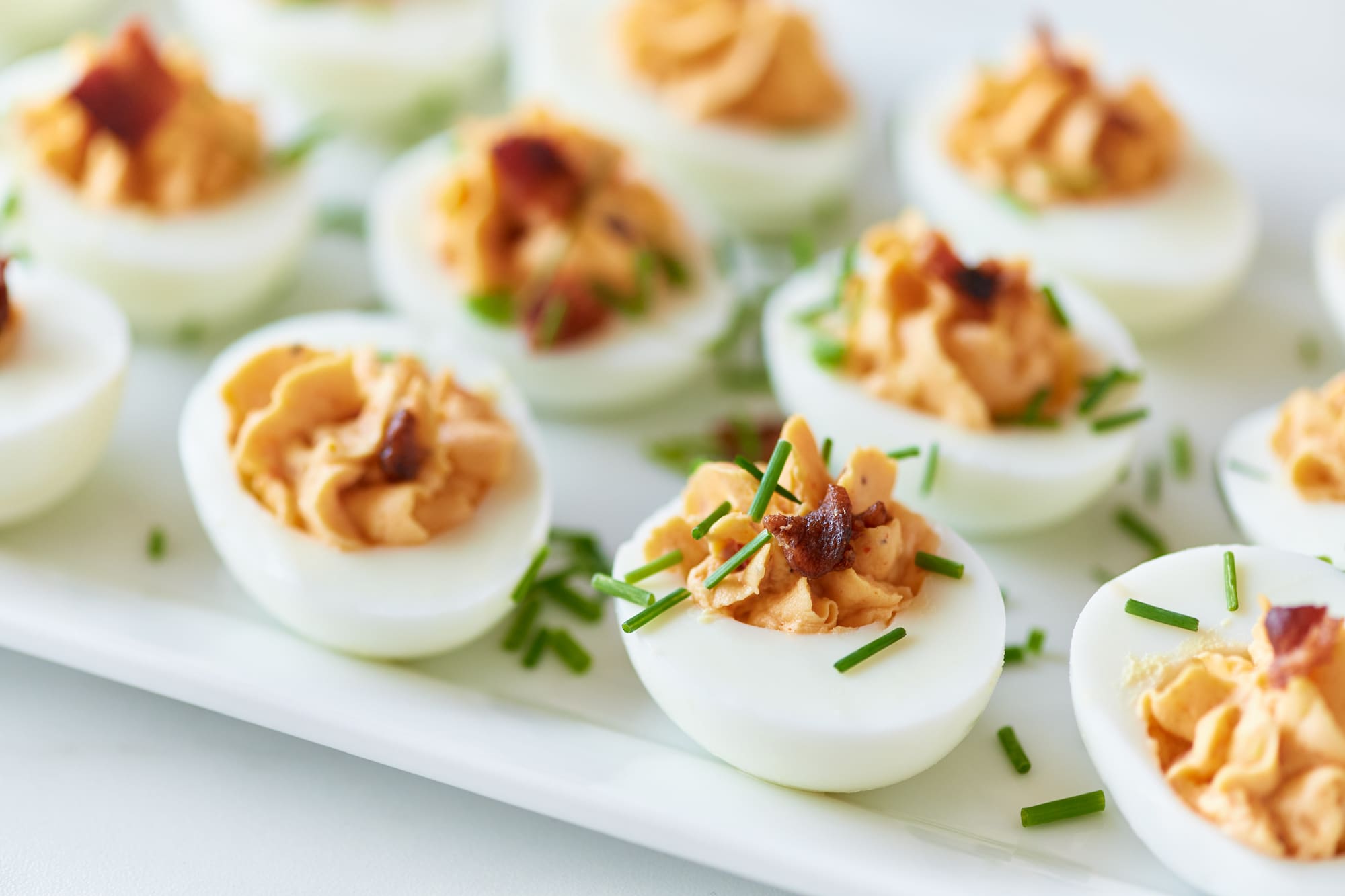 Beverage Pairings
Pair these salty-centered deviled eggs with a light, dry white wine like a Pinot Grigio or a Sauvignon Blanc.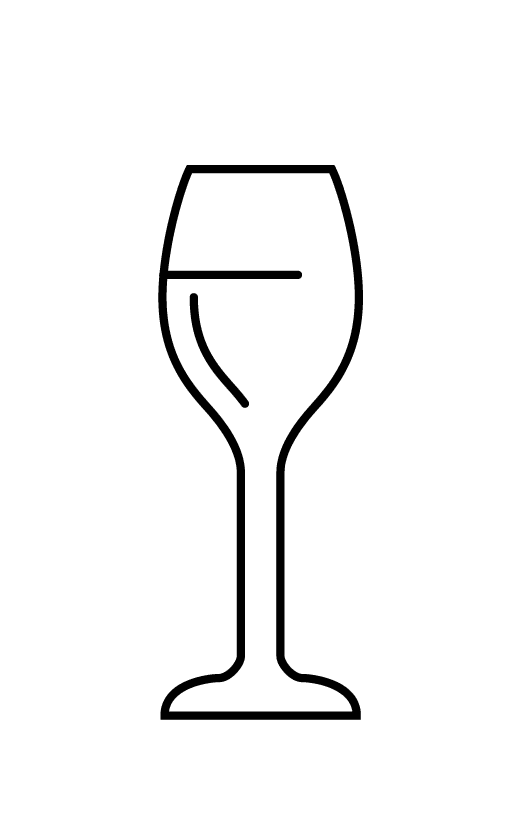 Appetizers
Spicy Cheddar & Bacon Deviled Eggs
Featuring Stonemill® Kitchens Spicy Cheddar & Bacon Dip
---
Pump up the flavor in these simple deviled eggs for an easy, crowd-pleasing appetizer.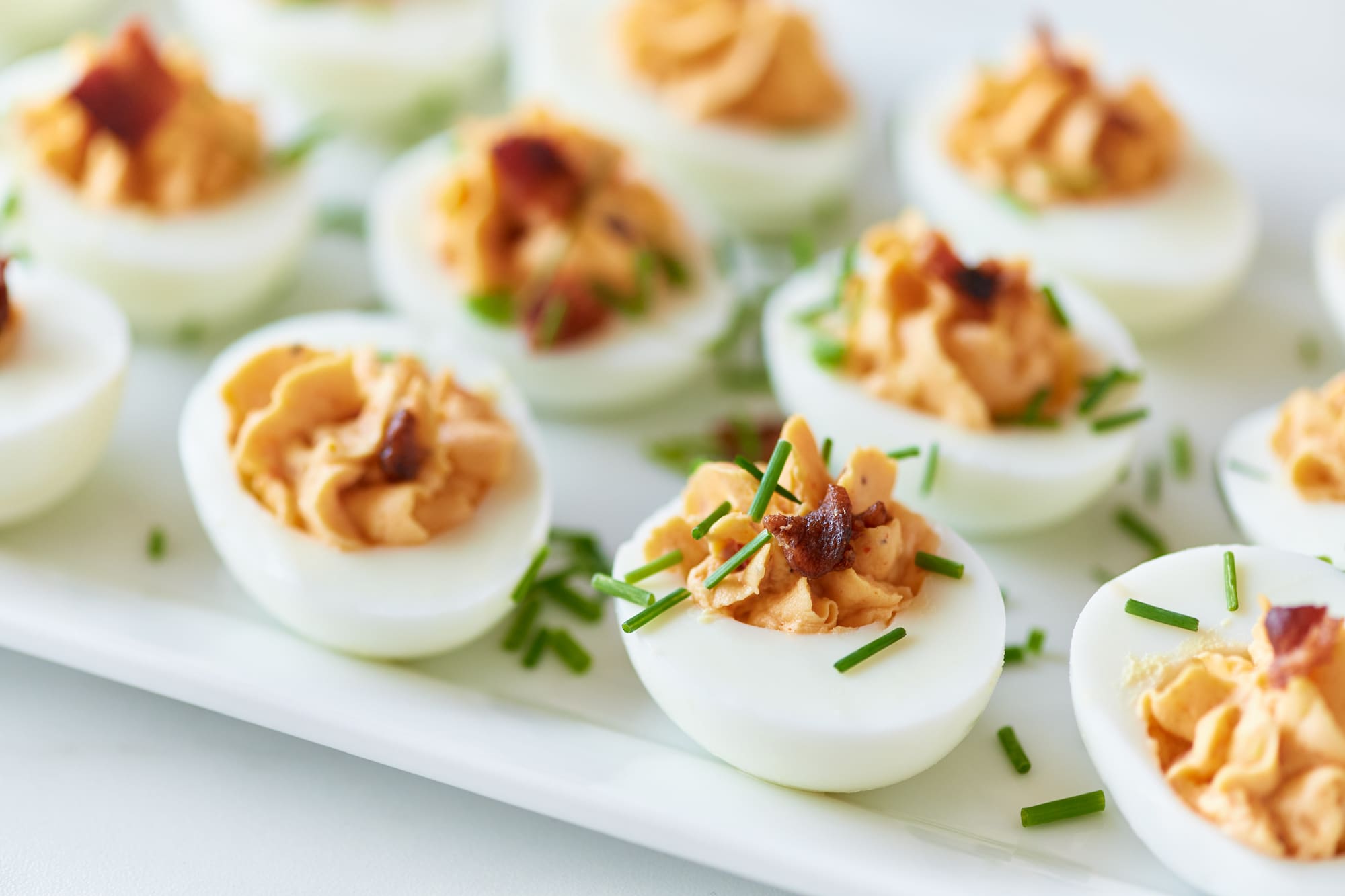 Prep Time: 20 minutes
Cook Time: 15 minutes
Yield: 24 Deviled Egg Halves
Directions
Fill medium‑sized pot with water and bring to a boil, then carefully place all 12 eggs in boiling water with a slotted spoon. Ensure all eggs are fully submerged in the water. Reduce to a simmer to avoid cracking the eggs, and boil for 11 minutes.
While eggs are boiling, cook 2 pieces of bacon in a small frying pan on medium‑high heat until crispy (approximately 4‑5 minutes).
Drain eggs and immediately chill in an ice bath to cool and stop the cooking process. Once eggs are cooled thoroughly (approximately 15 minutes), peel, rinse, and place on a paper towel to dry.
Cut eggs in half lengthwise and remove yolk into a medium‑sized bowl; place egg white halves on a plate or serving tray.
With a fork, smash egg yolks until they are very small crumbles. Add the package of Stonemill Kitchens Spicy Cheddar & Bacon Dip to egg yolks and mix well until smooth.
Using a reusable or disposable pastry bag with a medium‑sized tip, pipe egg yolk mixture into egg white halves.
Chop fresh chives and crumble the cooked bacon. Sprinkle both atop the eggs as garnishes.