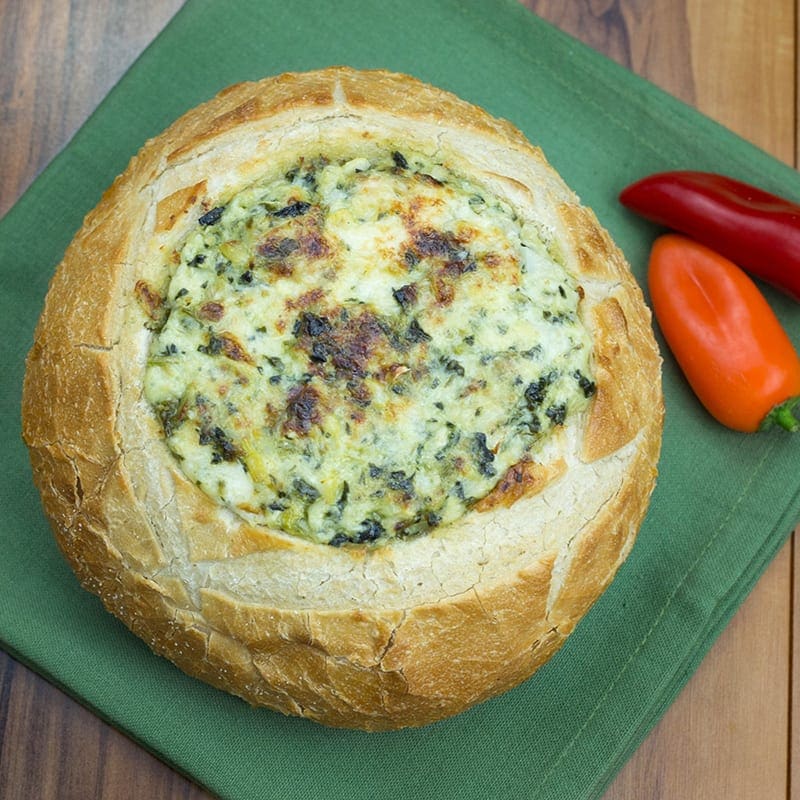 Beverage Pairings
Pairs with a Pale Ale or an oaky Chardonnay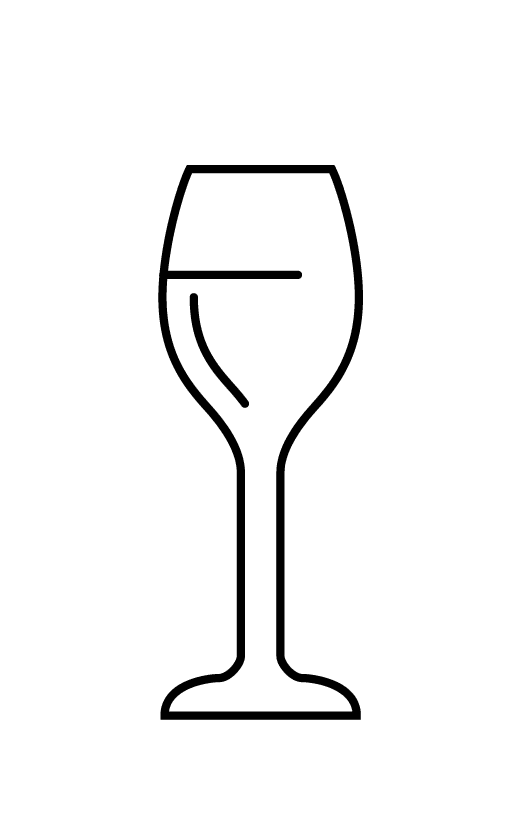 Appetizers
Spinach, Artichoke & Parmesan Bread Bowl
Featuring Stonemill® Kitchens Spinach, Artichoke & Parmesan Dip
---
A quick and delicous appetizer that will impress your friends and family!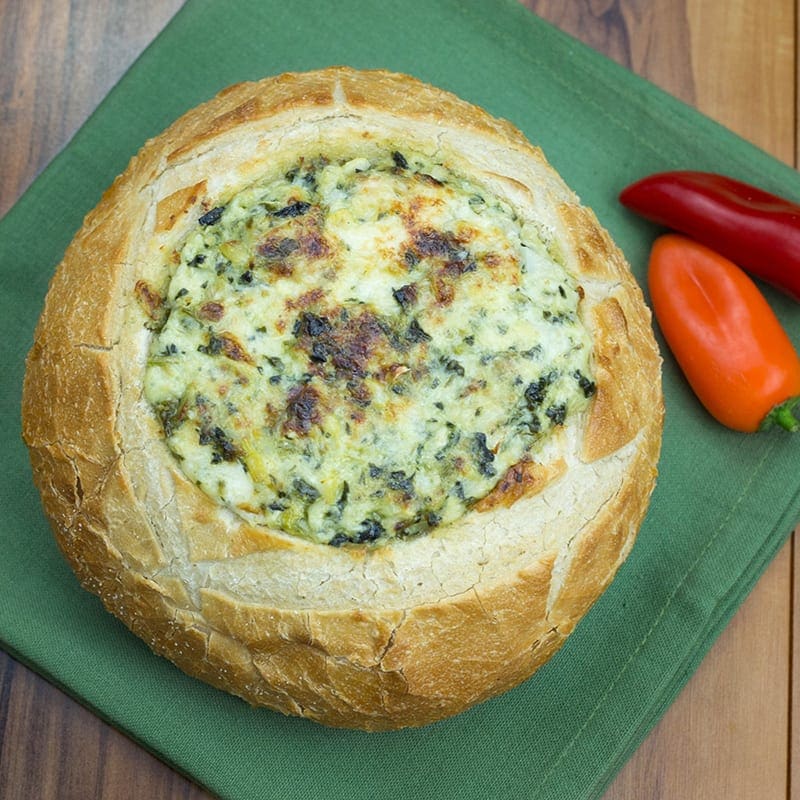 Prep Time: 10 minutes
Cook Time: 5 minutes
Ingredients
1 round loaf sourdough bread
Crackers, sliced bread or/and crudité for serving
Directions
Preheat oven to 350 degrees F.
Cut round pocket in the middle of the bread bowl.
Fill bread bowl with the Stonemill Kitchens Spinach, Artichoke & Parmesan Dip.
Bake the filled bread bowl on a sheet pan for 6-7 minutes, until top is lightly browned.