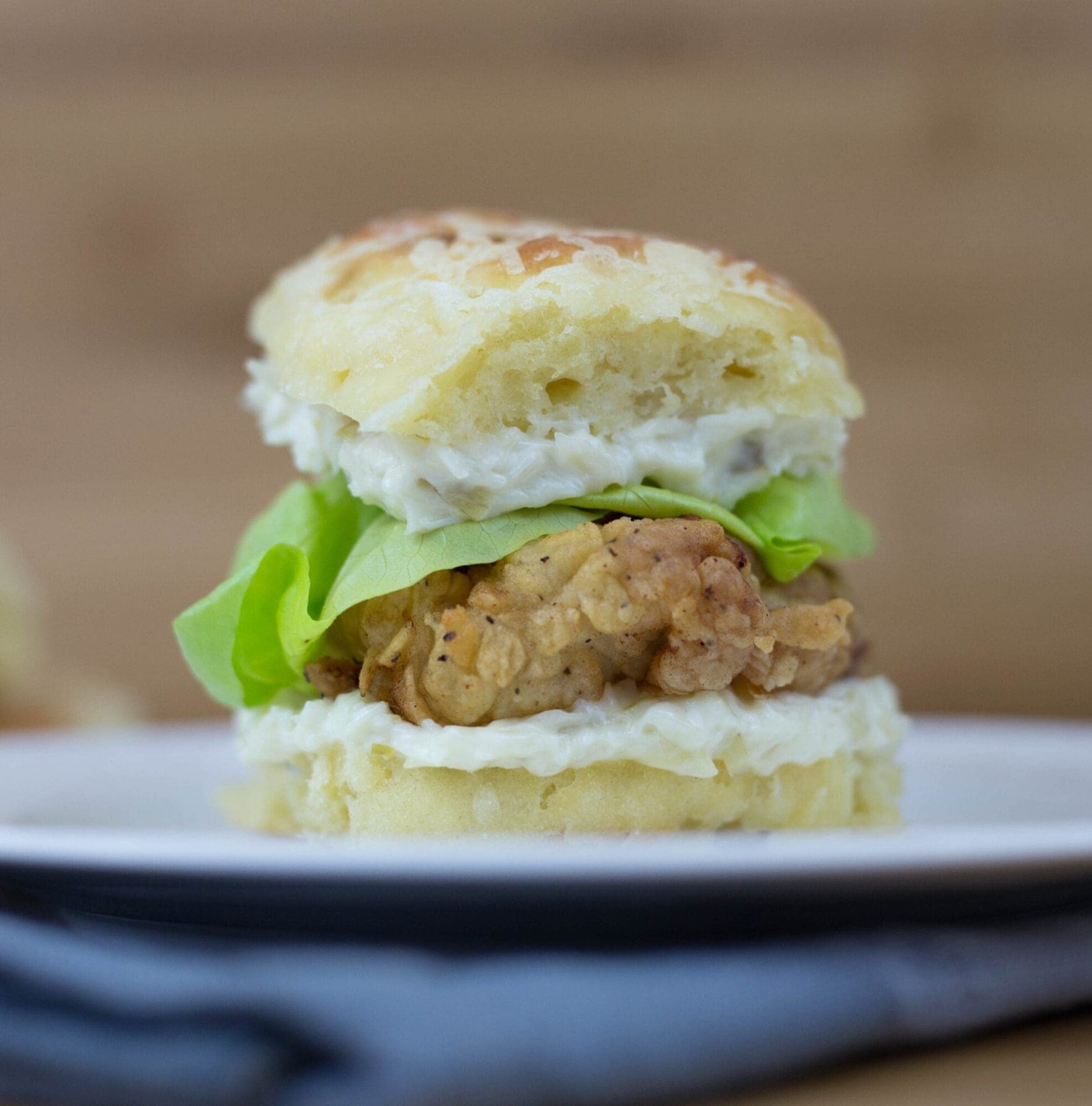 Beverage Pairings
A crisp Pale Ale.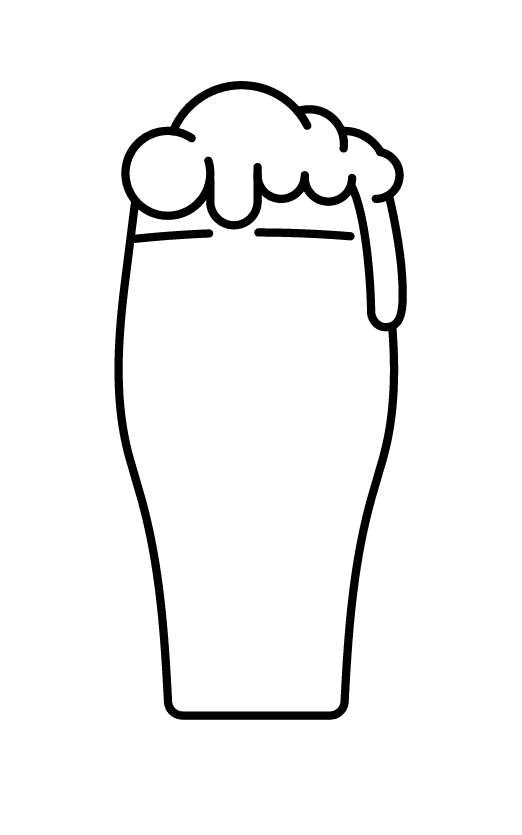 Appetizers
Atlanta Fried Chicken Biscuit Sliders
Featuring Stonemill® Kitchens Artichoke, Jalapeño & Parmesan Dip
---
A perfect Big Game snack.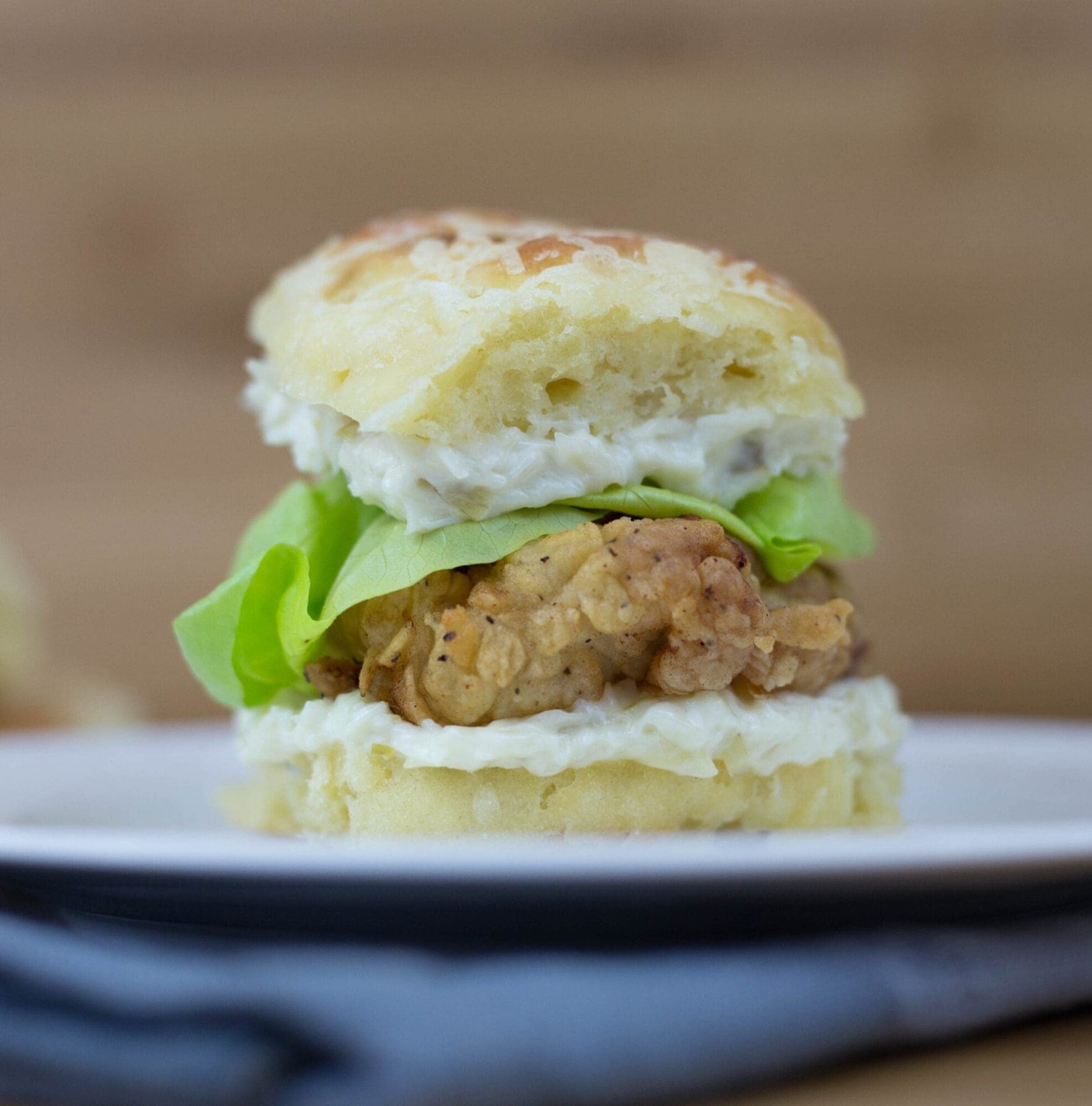 Prep Time: 1 hour
Cook Time: 30 minutes
Ingredients
12 each 2-inch round biscuits
½ cup shredded Parmesan Cheese
1 head butter lettuce
2 each chicken breasts, boneless and skinless
1 cup buttermilk
1 cup beer (kolsch or pilsner)
2 tbsp. kosher salt
1 tbsp. ground black pepper
1 cup all-purpose flour
2 cups canola oil
Directions
Biscuits
Bake biscuits according to recipe and top with an even layer of Parmesan cheese during the last five minutes of baking.
Cool biscuits to room temperature on a rack. Wrap in a clean towel until ready to use.
Chicken
Cut chicken into 2 oz. pieces. Place pieces between plastic wrap and pound into even ½-inch cutlets with rolling pin.
Whisk buttermilk and beer together and pour over chicken. Marinate at least 6 hours.
Mix flour with salt and pepper and set aside on a plate.
Heat cast iron skillet with 1-inch of canola oil to 350 degrees F.
Set up breading station near cast iron pan with marinated chicken and chicken breading.
Using tongs or gloves, pull chicken out of marinade, let marinade drip off, and cover with flour breading.
Shake off breading and fry chicken 3-4 cutlets at a time, until 165 degrees F internal temperature and evenly browned.
Place fried chicken onto baking rack atop sheet pan and top loosely with foil while continuing to fry the other pieces.
Plating
Using a clean cutting board, split the biscuits in half and place 1/2 tablespoon of Stonemill Kitchens Artichoke, Jalapeño & Parmesan Dip on each biscuit half.
Place one fried chicken cutlet atop the bottom half.
Top chicken cutlet with a piece of butter lettuce and other biscuit half.
Finish filling other biscuits and serve immediately.