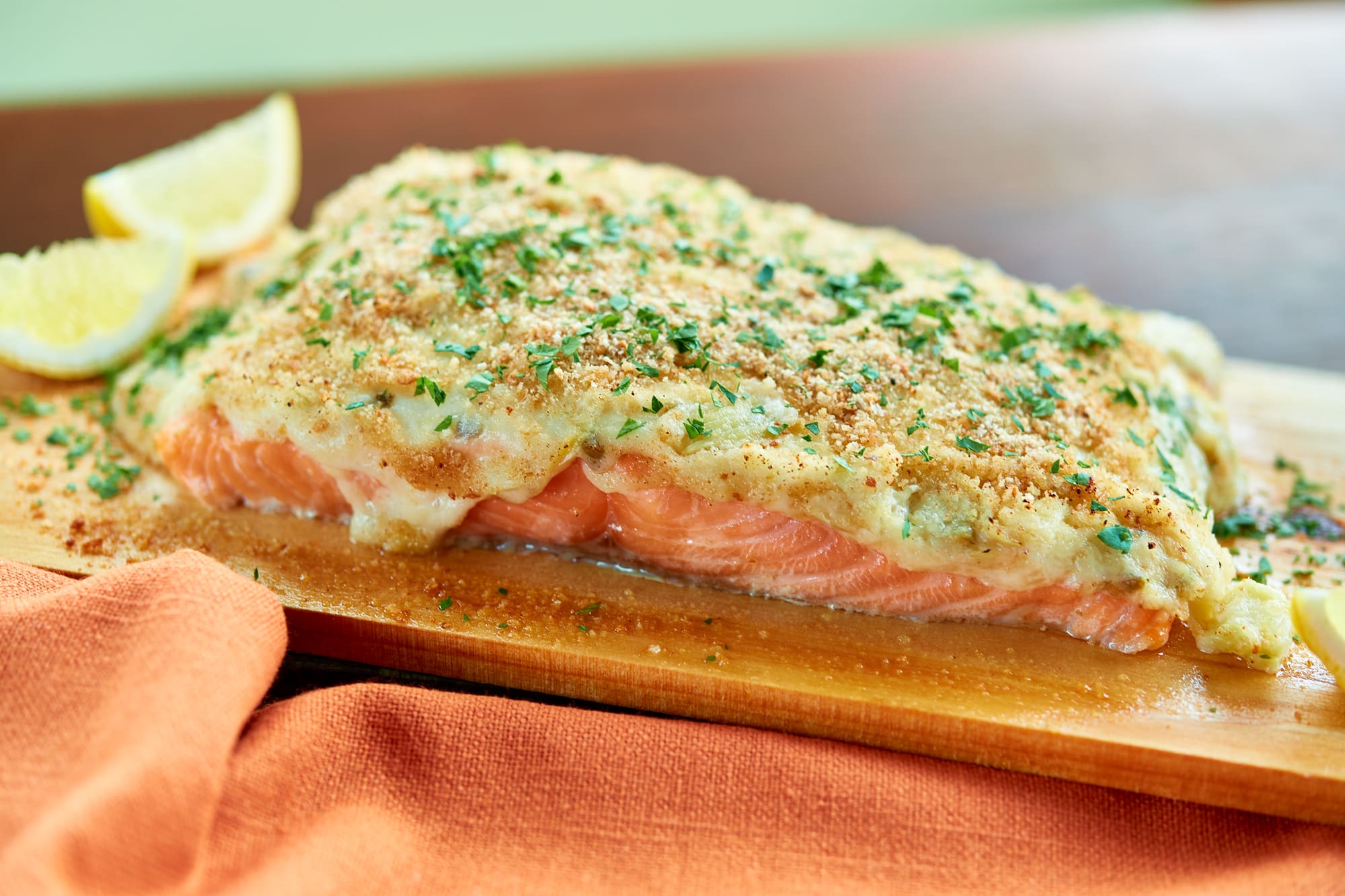 Beverage Pairings
Pairs well with Oregon Pinot Noir.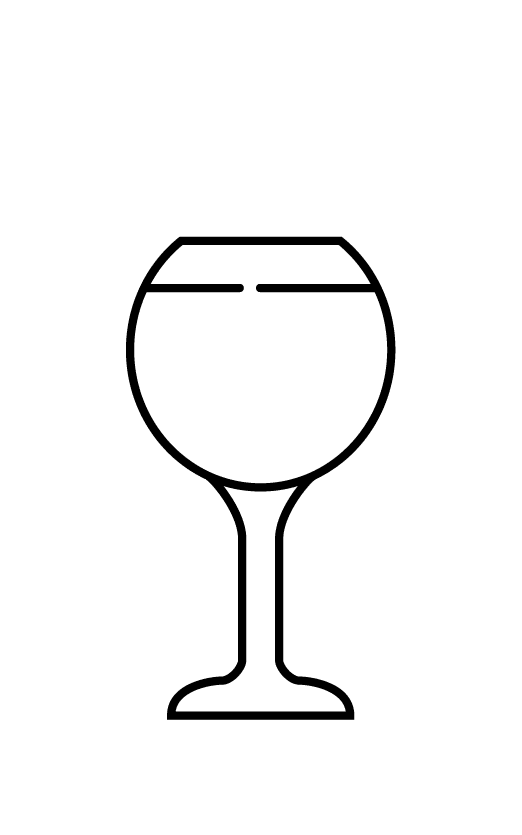 Entrées
Cedar Plank Salmon with Artichoke & Jalapeño Topping
Featuring Stonemill® Kitchens Artichoke, Jalapeño & Parmesan Dip
---
Slow roasted salmon with a creamy artichoke parmesan crust.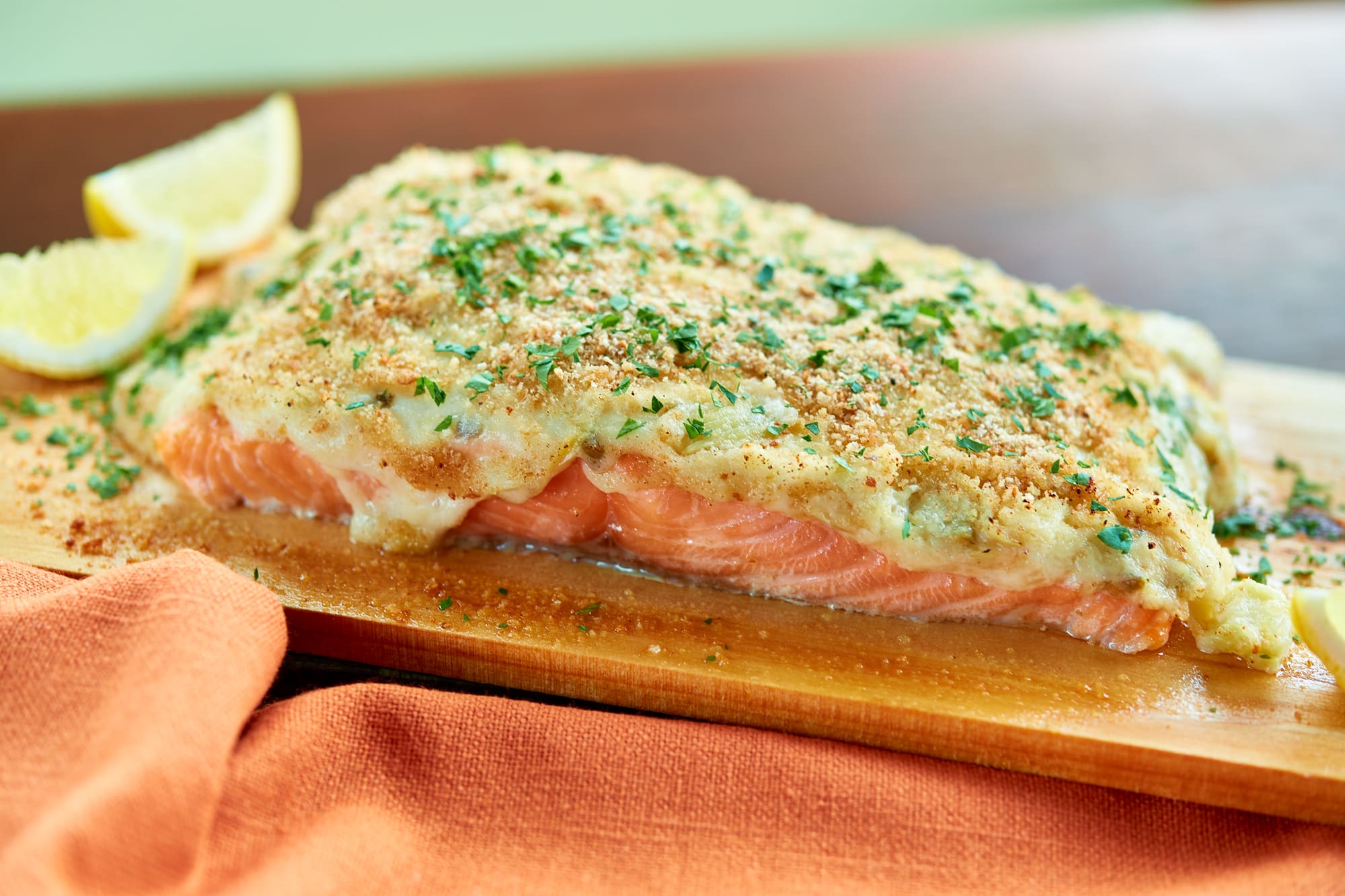 Prep Time: 20 minutes
Cook Time: 20 minutes
Ingredients
1‑2 cedar planks, untreated (measuring approximately ¾ x 6 x 11 inches)
2 tbsp. olive oil
2‑3 lbs. salmon side (skinned, deboned, belly and tail trimmed)
(1) 10 oz package Stonemill Kitchens Artichoke Jalapeno Parmesan Dip
1 cup breadcrumbs
1 bunch parsley or dill, if desired
Directions
Preheat oven to 350° F. Once oven is preheated, place cedar plank (smooth side up) on the middle rack and "toast" for 10‑15 minutes.
Clean and trim salmon, removing bones as needed.
Remove cedar plank from oven and brush on olive oil.
Place salmon on cedar plank. Carefully slice 1‑inch diamond hatches on the salmon to help even cooking. DO NOT slice all the way through the salmon, just cut the surface.
Place the cedar plank salmon in the oven, using a baking sheet underneath to catch drips if desired. Bake at 350° F until the thickest part of the salmon's internal temperature reaches 125° F.
Remove the cedar plank salmon from the oven. Open the package of Stonemill Kitchens Artichoke, Jalapeño & Parmesan Dip and evenly spread on top of the salmon. Sprinkle the breadcrumbs evenly.
Broil salmon for 1‑2 minutes until the internal temperature reaches 160° F. If the topping starts to brown too fast, lower oven temperature to 300° F.
Once cooked, remove from oven and let rest for 10 minutes.
Garnish with chopped parsley or dill, and serve immediately.