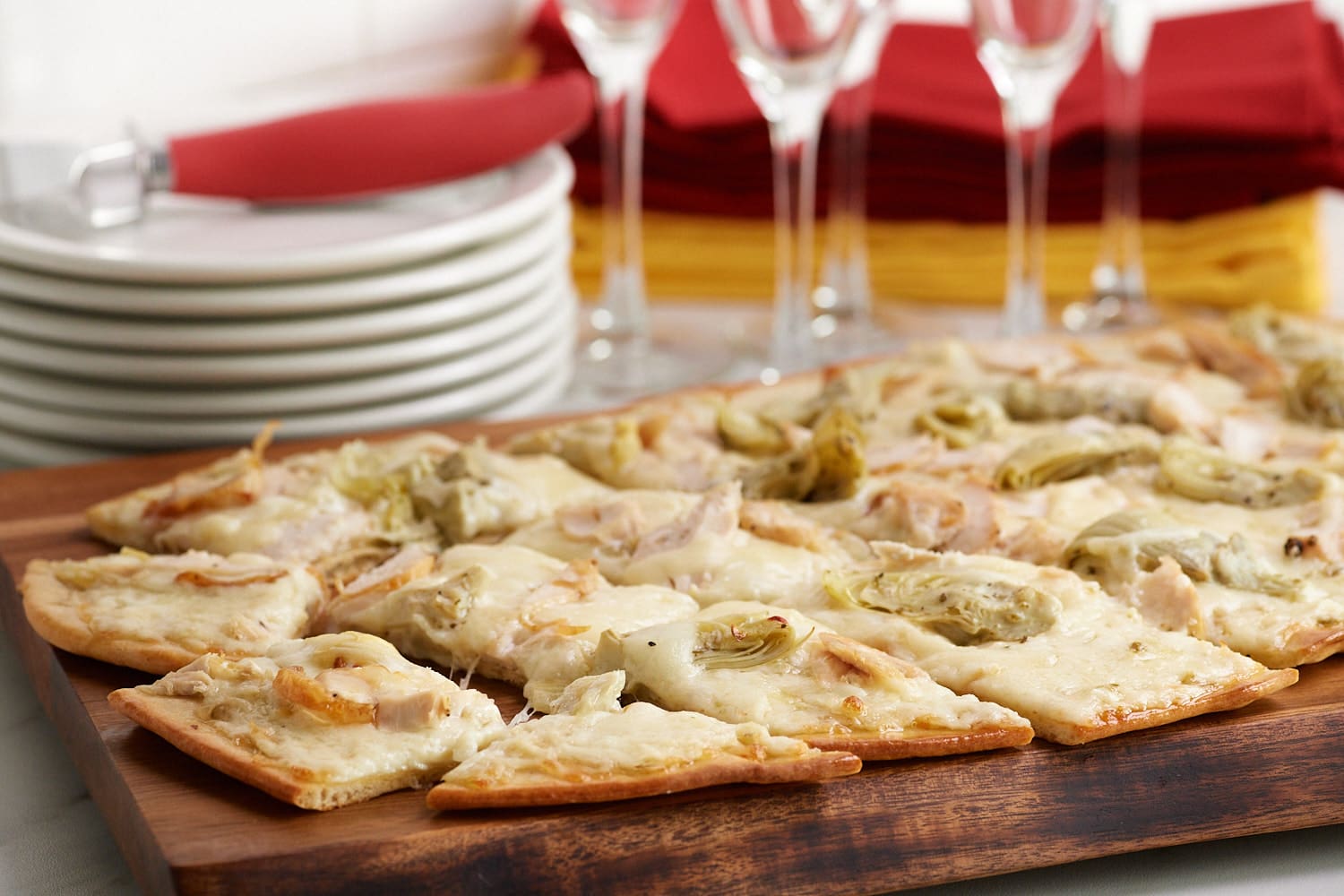 Beverage Pairings
Enjoy with sparkling wine or a pale ale.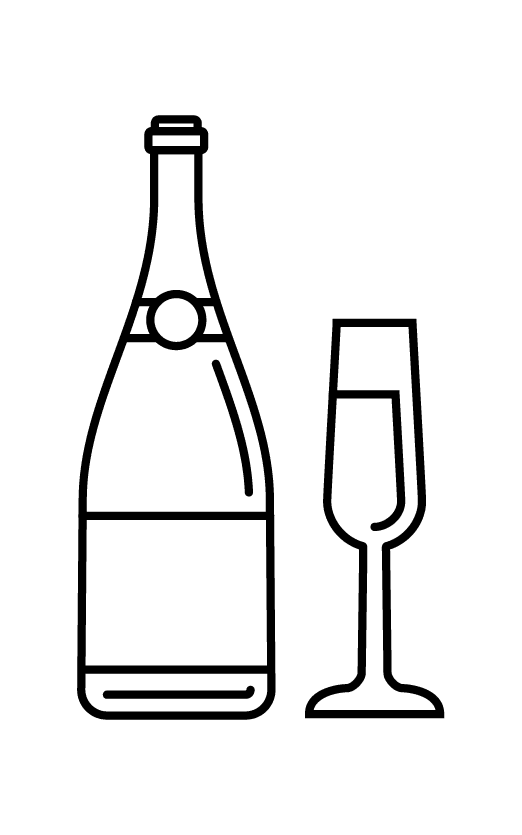 Appetizers
Chicken and Artichoke Flat Bread
Featuring Stonemill® Kitchens Artichoke, Jalapeño & Parmesan Dip
---
A cheesy appetizer made to share.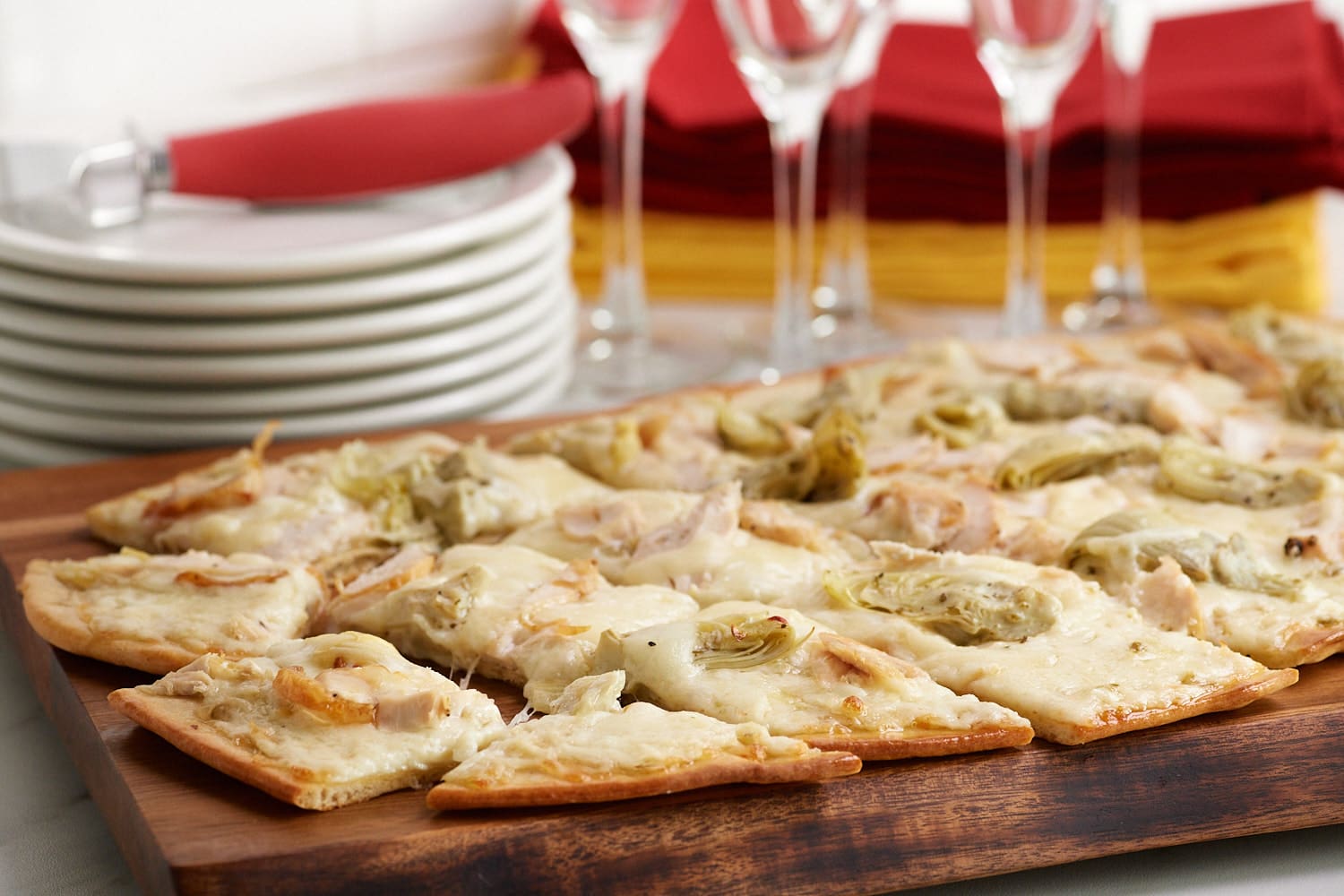 Prep Time: 15 minutes
Cook Time: 30 minutes
Ingredients
8 oz. pizza dough ball or precooked pizza dough
(2) 10 oz. packages Stonemill® Kitchens Artichoke Jalapeño & Parmesan Dip
4 oz. shredded mozzarella
4 oz. white cheddar cheese, shredded
2 oz. Asiago cheese, shredded
8 oz. can artichoke hearts, quartered or diced
Cooked rotisserie chicken, shredded (desired amount)
1 tbsp. Parmesan cheese, grated
Directions
Preheat oven to 375° F.
Stretch and precook the pizza dough; bake in oven per package directions.
Mix all topping ingredients together in a large bowl.
Remove precooked dough from oven, then evenly distribute topping ingredients mixture.
Bake in preheated oven for 5 minutes. Rotate front to back, bake for an additional 5 minutes or until bottom is light brown and cheese is bubbling.
Cool on a baking rack and top with grated Parmesan cheese.
Slice and serve.