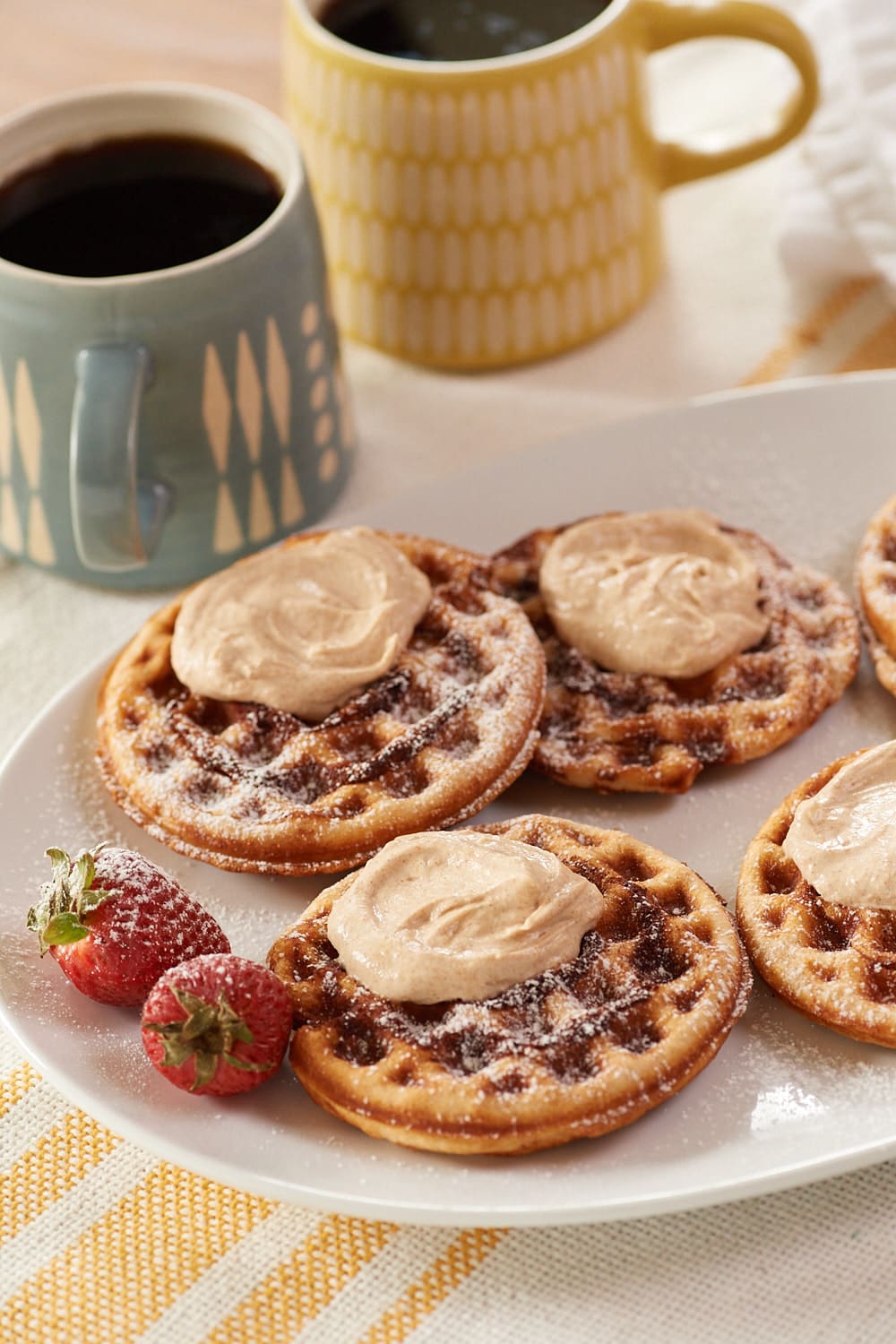 Beverage Pairings
Enjoy with your favorite coffee or latte!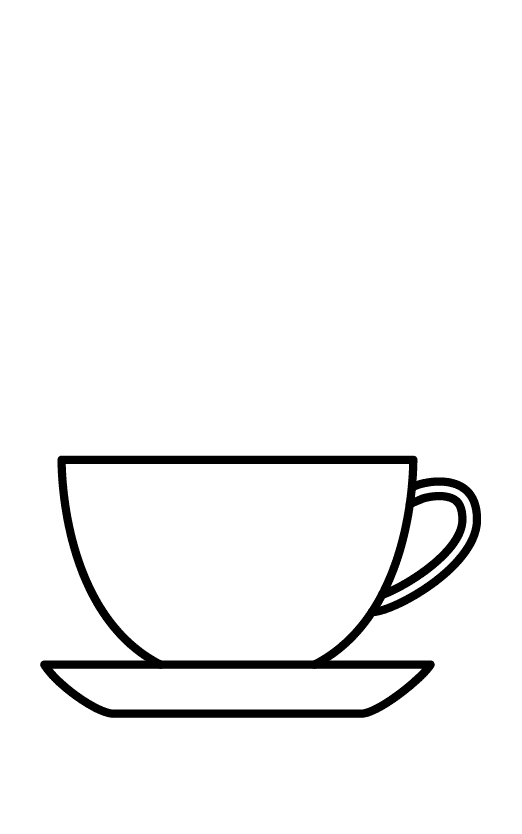 Breakfast & Brunch
Cinnamon Roll Churro Waffles
Featuring Stonemill® Kitchens Churro Cheesecake Dip
---
A rich, cinnamon twist to your favorite breakfast waffle.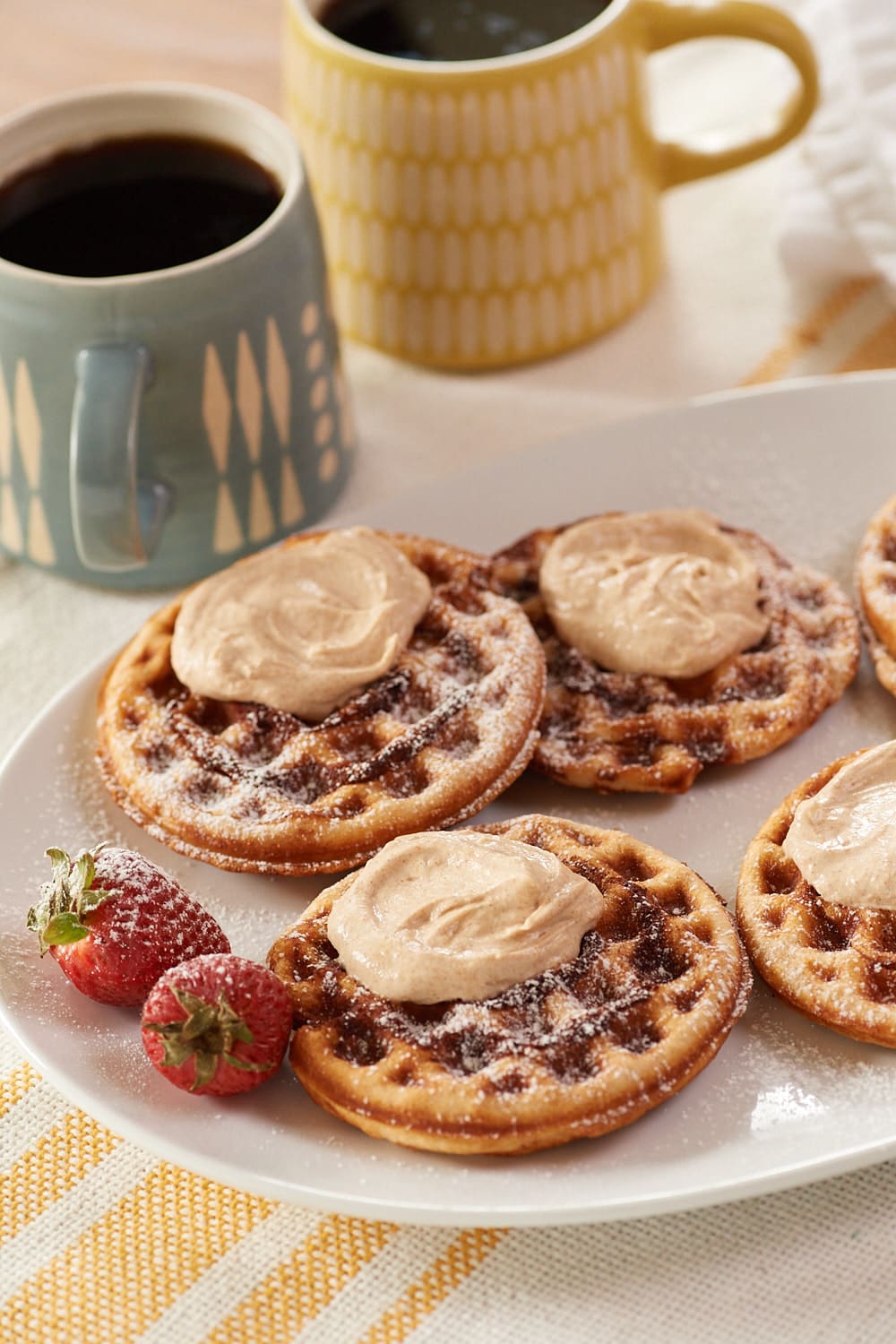 Prep Time: 5 minutes
Cook Time: 20 minutes
Directions
Open package of pre‑made cinnamon rolls and separate rolls.
Heat waffle iron to medium heat.
Brush both plates of the iron with melted butter or vegetable oil.
Place one cinnamon roll in the center and close the lid. Cook 3 minutes until both sides are golden brown and roll is baked through.
Remove roll with a spatula; transfer to a plate to cool. Repeat with remaining rolls.
Place a rounded tablespoon dollop of Stonemill Kitchens Churro Cheesecake Dip on top of each waffle and spread evenly. Dust with powdered sugar.